---
Eddie Vedder's Handwritten Lyrics For
"Believe You Me"


"Eddie wrote them out for the guy [Valerie Saifudinov] that ran the studio we rehearsed in. Anyway, not too long ago this guy was interviewed by the San Diego press about Bad Radio and the reporter wanted a picture of us. One of them convinced Valery to loan him a BR flyer for one of our gigs, saying he was going to put it in the article he was writing. On the other side of the flyer were the lyrics, which Valery had gotten Eddie to write down for him. The reporter ended up printing the lyrics instead of the photo and that's where that scan comes from.

Unfortunately, Valerie's phone number was right next to lyrics, and it also appeared in the paper. Because of this, Valery, for months afterward, received phone calls in the middle of the night asking to speak to Eddie, asking if he knew Eddie, asking for the tapes, threatening to steal the tapes, etc. Valery didn't want to change his number because it was his business phone, and he thought he'd lose customers if he changed it. He was *very* pissed off at the reporter..."

-Dave George, Bad Radio guitarist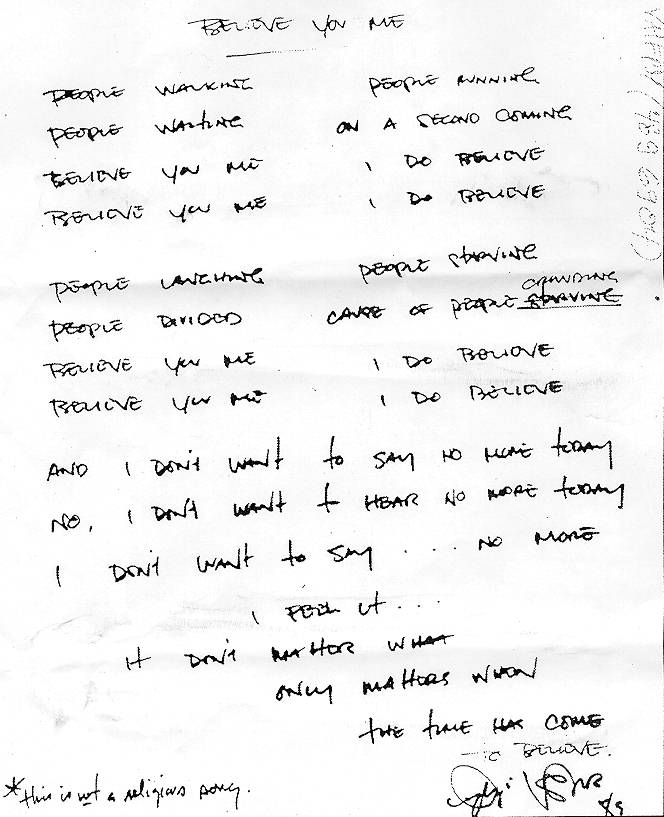 ---
CROSSROADS: The Unofficial Bad Radio Website

HOME | BAND | LYRICS | BOOTLEG DISCOGRAPHY | IMAGES | SOUNDS
Q & A | LINKS | WEBSITE INDEX | WHAT'S NEW?