---
Tower Records EP Poster

"This is the poster for our EP cassette that we put all over any where we played.
This particular scan was one of the posters that hung up on Tower records. There was one other was a giant poster/ display of the front cover of the cassette"
-Dave Silva, Bad Radio bassist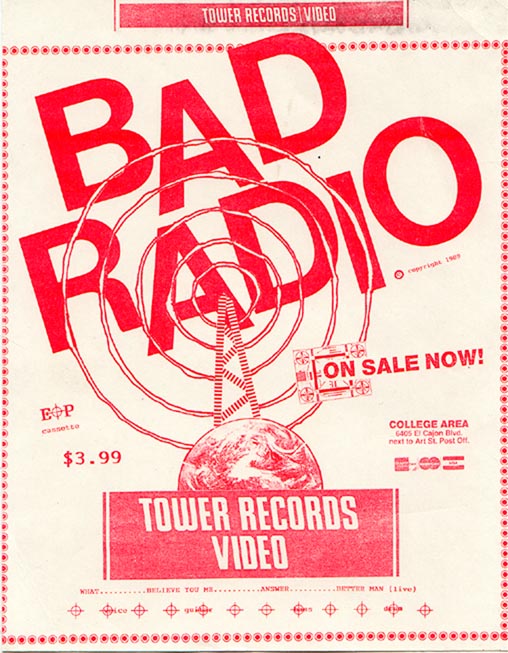 ---
CROSSROADS: The Unofficial Bad Radio Website

HOME | BAND | LYRICS | BOOTLEG DISCOGRAPHY | IMAGES | SOUNDS
Q & A | LINKS | WEBSITE INDEX | WHAT'S NEW?